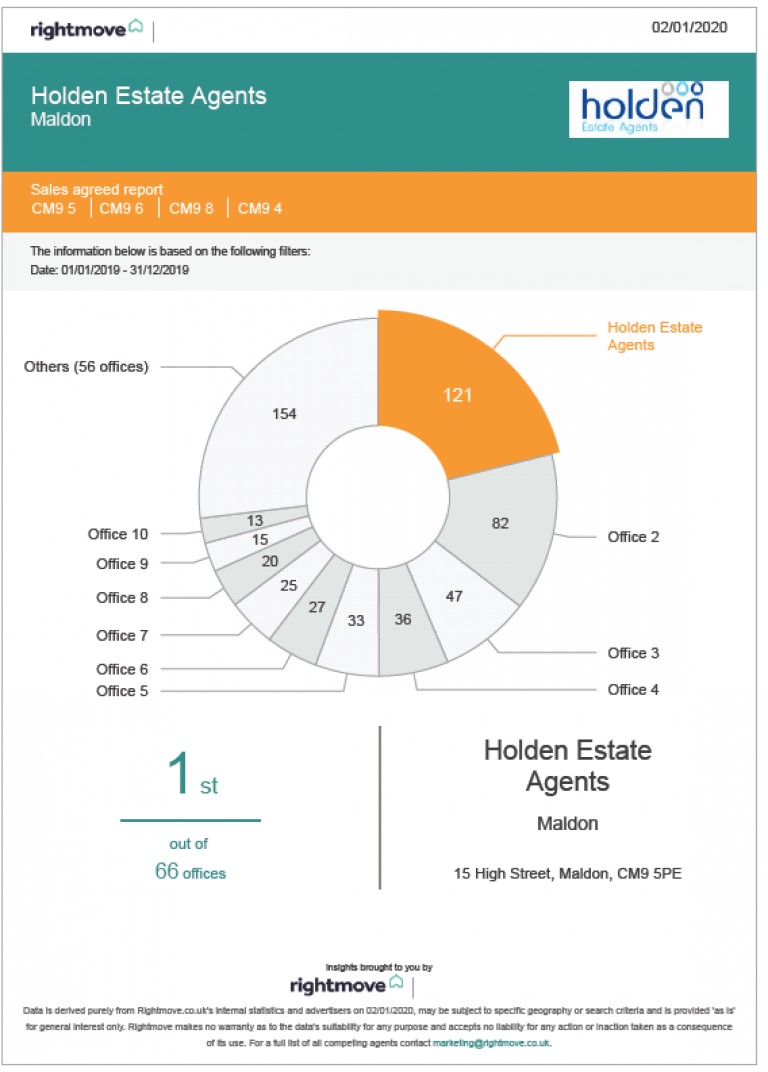 THE OFFICIAL SALES RESULTS FOR 2019 ARE OUT.........
We are absolutely delighted to announce that we have once again agreed more sales in the CM9 district than any other agent.
This is the FIFTH year running that we have held the number one spot and we couldn't be more proud! There was lots of talk that 2019 would be a tough housing market, yet we sold over 20 more houses throughout the year compared to 2018. We enter 2020 with some renewed confidence in the housing market. Instructing the right Estate Agent is still crucial for any seller to achieve a sale for the best possible price.
Market share - 2019 sales agreed Holden Estate Agents - 21.1% Agent 2 - 14.3% Agent 3 - 8.2%
Considering selling? Contact Maldon's leading independent Estate Agent today.